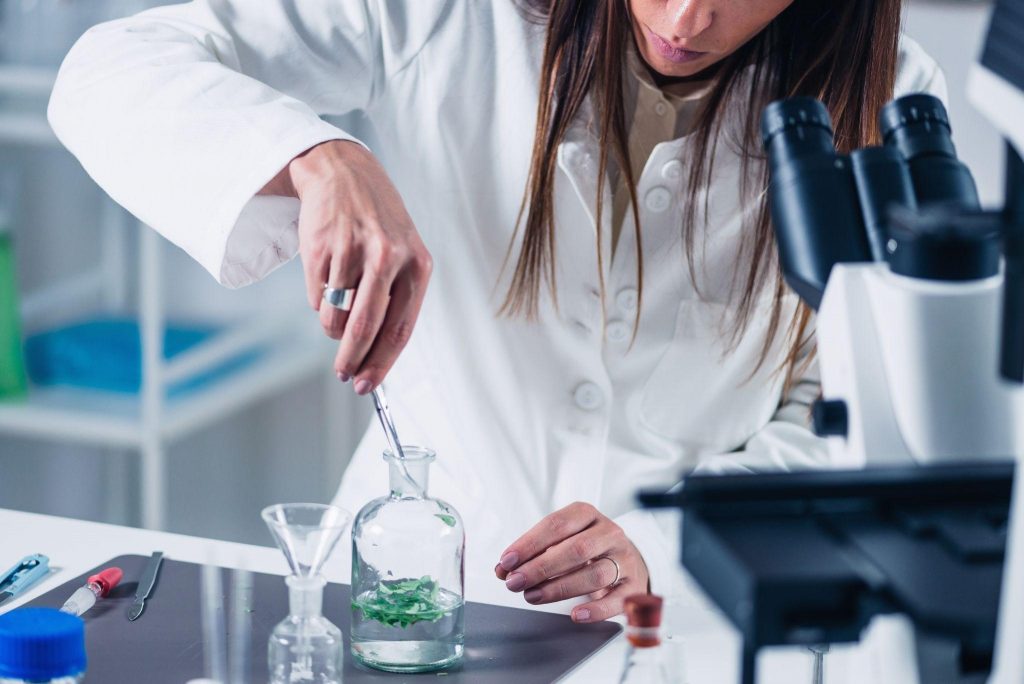 Despite the rapid advancements in technology, we still find ourselves subjected to the majestic power of the natural world. As the Coronavirus pandemic has shown, Mother Nature can turn on you at any time, spreading pestilence, death, and debilitating diseases. But nature also holds some answers to the constant unseen threat we face from the microbial world.
Essential oils have been used for millennia to treat a wealth of diseases and health conditions that have laid waste to the human body. However, it was not until the end of the 19th century that the antibacterial effects of essential oils were first studied scientifically. The first recorded laboratory test on the antibacterial effects of essential oils was carried out in 1887. This emerged as a result of widespread tuberculosis infections, and observations that workers processing flowers and herbs remained free of respiratory diseases.
Towards the close of the century, Europe underwent a scientific renaissance, with chemistry making great strides. The clinical approach to aromatherapy continued to develop in France, and in 1969, Maurice Girault developed the 'aromatogram'. Aromatograms involve a laboratory technique that identified the antimicrobial abilities of specific essential oils in neutralizing certain pathogens. Since then, numerous scientific studies have been conducted to distill the effectiveness and potency of essential oils in eliminating bacteria and viruses.
For example, a 2013 study found that basil oil and rosemary oil were both effective in inhibiting the growth of 60 strains of E. coli retrieved from hospital patients1. In that same year, U.S. researchers have also found that staph-infected wounds healed faster when they were treated with vapors of tea-tree oil than with conventional methods2.
So how do essential oils work to fight off pathogens such as mildew, mould, bacteria, and viruses?
To put it simply, some essential oils are imbued with antibacterial and antimicrobial compounds, and it is these compounds that gives oil their innate ability to combat pathogens. These naturally occurring compounds enable plants to protect themselves from infection, endure temperature variations, heal from damage, and repel pests. Two compounds, aldehydes and phenols, have been scientifically proven to work against a whole host of pathogens2.
Aldehydes are a broad-spectrum disinfectant with the ability to kill fungi, viruses, and bacteria. Phenols, on the other hand, act as antioxidants, and they have shown to also possess antibacterial properties.
SAN-AIR™ has set out to harness this potent power of nature to combat the onslaught of mould, germs, and bacteria that proliferate the world around us.
The SAN-AIR™ range of products, officially distributed by OVOL, have been formulated with 100% plant-based actives including essential oils. Unlike most other air purifiers and air cleaners on the market, no harsh chemicals were used in their production, making the range environmentally friendly and safe to use around children and pets. Hence, to protect your home, office or car from pathogens and to kill over 99.9% of airborne bacteria, germs, mould, fungus and spores without toxic and harmful chemicals, your first choice should naturally be SAN-AIR™.
Monika Sienkiewicz, Monika Łysakowska, Marta Pastuszka, Wojciech Bienias, Edward Kowalczyk, The potential of use basil and rosemary essential oils as effective antibacterial agents, 2013
Karen B Chin 1, Barbara Cordell, The effect of tea tree oil (Melaleuca alternifolia) on wound healing using a dressing model, 2013
2. Schnaubelt, Kurt (1999) Medical Aromatherapy: Healing with Essential Oils. Berkeley, CA: Frog, Ltd