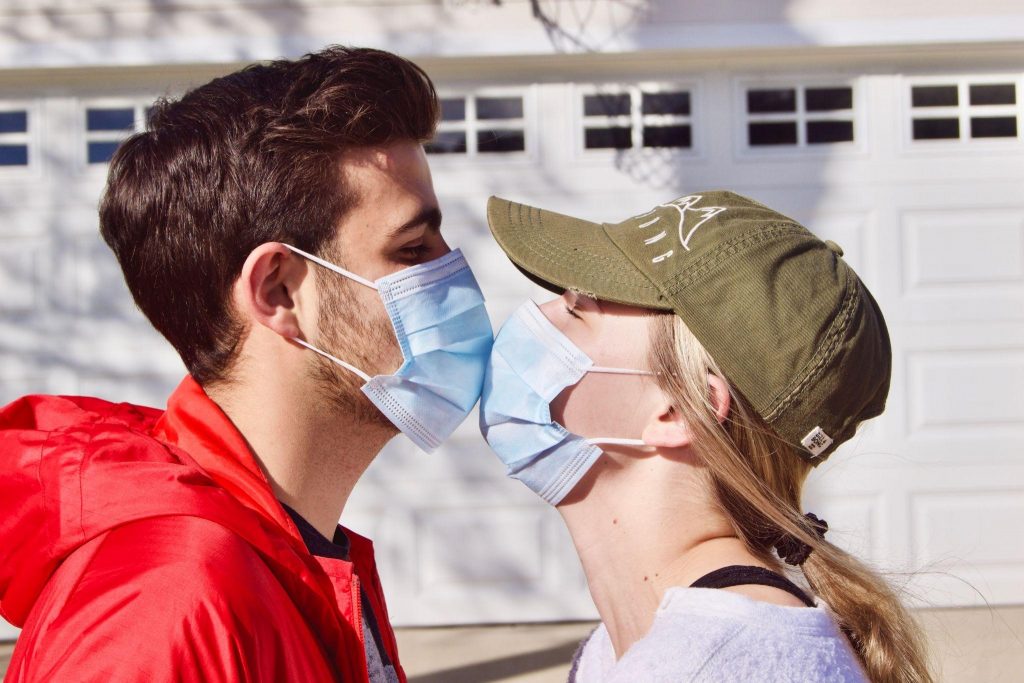 It has been almost two years since the Coronavirus pandemic swept across the globe, changing the way we work and live indefinitely. Our homes are no longer just a transitionary refuge from the daily grind. The spike in the number of individuals working from home has transformed our homes into multifunctional spaces where we now work, eat, sleep and play for a significant portion of the day.
Studies in Europe and North America have found that the average person spends approximately 90% of their time indoors – and this was even before Coronavirus disrupted our lives, disconnecting us even more from the wide outdoors.
But did you know that staying indoors for prolonged periods could also be more detrimental for your health than being exposed to air pollution outside your home? 
In addition, the level of pollutants is often two to five times higher indoors than typical outdoor concentrations1.  In the recent decade, environmental factors such as the wider use of synthetic building materials, furnishings, personal care products, household cleaners, and pesticides in modern homes, have only exacerbated the indoor concentrations of pollutants. Coupled with this is the fact that pathogens such as bacteria and viruses have become more resistant to antibiotics. On November 27, 2021,  The World Health Organization (WHO) has declared that resistance to antibiotics is now one of the top ten global public health threats facing humanity2. 
These pathogens interact with everyday chemicals to weaken the immune system, making us even more susceptible to disease3. Other sources of indoor pollution include mould, mildew, and dust mites.
Consequently, medics are continuing to see sharp increases in health conditions associated with indoor air pollutants including respiratory diseases such as asthma and pneumonia as well as allergic reactions such as irritation of the ear, nose, and throat. The prevalence of allergic diseases such as asthma, allergic rhinitis, eczema, and food allergy has been mounting worldwide, as shown in multiple studies, including the International Study of Asthma and Allergies in Childhood4.
Our immunity is thus under much more duress than previous generations.
So, what can we do to protect our health and that of our loved ones? 
Here are some simple steps you can take to mitigate the risks associated with these micro-enemies: 
Ensure that your home is adequately ventilated by opening windows regularly.
Regularly check your home for leaking pipes and your window frames after downpours given condensation can cause mould to grow indoors. Use mould removers to get rid of small amounts. However, persistent areas that are damp should be inspected by a professional. 
Steam clean soft furnishings and upholstery regularly.
Service your air conditioners at least once every three months. 
As an extra layer of protection, we also recommend using air cleaners or air purifiers. 
In response to the omnipresent threat these pathogens pose, OVOL has introduced the SAN-AIR™  product range which is available in both gel and liquid forms. These products have been formulated to sanitise any indoor environment by eliminating over 99% of Bacteria, Mould, Fungus & Spores. Moreover, the SAN-AIR™ LD Concentrate can also be used in conjunction with an air diffuser to function as an air purifier. For greater ease of use and convenience, SAN-AIR™'s Air Purifier V3R Reactive Gel Tub and the Air Handler v3R Reactive Gel can be placed in strategic parts of your home, office, or car to combat pathogens.
The unseen dangers within the air of our homes pose a persistent threat.
Take all sensible precautions including using SAN-AIR™to protect yourself and others in your household today!
Source:
US Environmental Protection Agency. 1987. The total exposure assessment methodology (TEAM) study: Summary and analysis. EPA/600/6-87/002a. Washington, DC.
https://www.who.int/news-room/fact-sheets/detail/antimicrobial-resistance
David D Cahplin, Overview of the Immune Response, Us National Library of Medicines 
Asher MI, Montefort S, Björkstén B, Lai CK, Strachan DP, Weiland SK, Williams H, I. P. T. S. Group. Worldwide time trends in the prevalence of symptoms of asthma, allergic rhinoconjunctivitis, and eczema in childhood: ISAAC phases one and three repeat multicountry cross-sectional surveys. Lancet. 2006;368:733–43.